So very marked was the talent of the boy that his parents were advised to supplement his work with a course of study in Europe. Accordingly he set out with his mother for Paris in the early part of 1876. He had little difficulty in passing the examinations for admission to the Conservatory, where he became the piano pupil of Marmontel and the theory pupil of Savard. Among his companions in the conservatory was Claude Debussy. The two young composers maintained a mutual interest in each other's work in later years.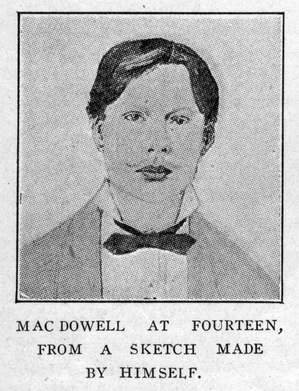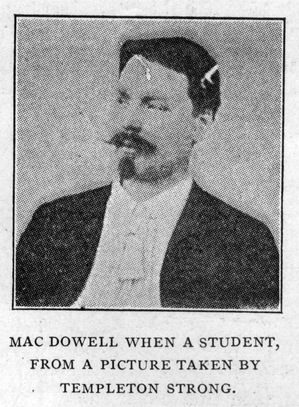 With systematic sincerity he at first mapped out very clearly in his mind what the department was expected to accomplish and expressed it in the following tenets:
I. To teach music scientifically and technically with a view to training musicians who shall be competent to teach and compose.
II. To teach music historically and aesthetically as an element of liberal culture.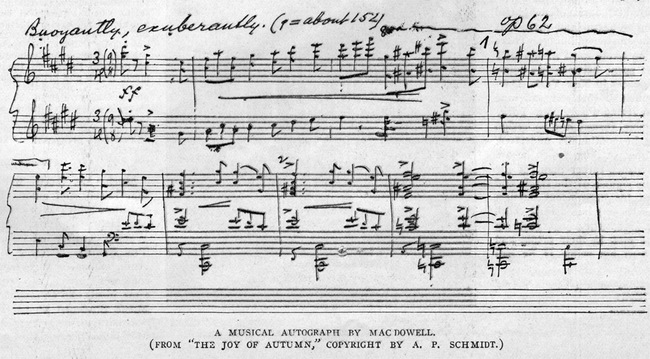 The great strain at Columbia forced him to resign in 1904. Instead of resting he continually undertook more and more work, including teaching, which he did largely as a means of maintenance rather than for the love of the work. In 1905 the signals of the tragic end were noticed. Well in body, his magnificent intellect commenced to decay until he became like a little child. He passed on, January 23, 1908, when just reaching those years which find most men in their prime and which might indeed have been his prime if he had taken time for sufficient rest.