In his will Verdi asked that his funeral should be "very modest."
A music festival is announced for Syracuse, N. Y., April 22d to 24th.
Eugen d'Albert's fairy opera, "Der Rubin," will be brought out in Prague next fall.
Felix Weingartner is at work on a trilogy of one-act music dramas, called "Orestes."
A new theater on the model of the Bayreuth stage is to be opened in Munich this summer.
The plans for the new buildings for the University of California afford provision for a school of music.
The Secretary of State for Wisconsin gives the number of pianos and organs in the State as 52,949.
Several autograph pianoforte pieces by Chopin have been added to the library of the Paris Conservatoire.
Mme. Patti's famous estate, Craig-y-Nos, in Wales, has been sold to Sir George Neunes, the London publisher.
Weber's "Freischütz" has an average of two hundred and fifty performances a year in German opera-houses.
Niemann, the great tenor of the early days of Wagner's operas, recently celebrated his seventieth birthday.
Mr. H. E. Krehbiel, of New York, has been created a Chevalier of the Legion of Honor, by President Loubet, of France.
A Bach festival of three concerts is to be given in Berlin this month. There will also be an exhibition of Bach manuscripts and relics.
An upright piano, made in 1780, has been added to the Museum of Art and Science of the University of Pennsylvania, at Philadelphia.
Sir J. Frederick Bridge, director of the Royal Choral Society, London, gives the "Messiah" without Mozart's additional accompaniments.
A design for the proposed Liszt monument at Weimar has been accepted. About $3000 is needed to make up the estimated cost of $11,000.
A movement is said to be on foot in Cincinnati to keep Mr. Van der Stucken in that city, and to place the symphony concerts on a broader basis.
The Cincinnati Conservatory of Music is to go into new quarters shortly. The new buildings will include a fine concert-hall and dormitories for young ladies.
The trustees of the New England Conservatory of Music, Boston, have accepted plans for a new building corner of Huntington Avenue and Gainsborough Street.
An electrician of London says that the "solid" carbon used in an arc light can be made to emit a note, the pitch of which will depend upon the length of the pipe inclosing it.
The entire Philharmonic Orchestra, of Leipzig, seventy-five members, Hans Winderstein, conductor, and Joseph Slivinski, pianist, are playing concert engagements in this country.
In making excavations in the city of Mexico workmen brought to light a number of models of ancient Aztec musical instruments, flageolets, and various kinds of drums and rattles.
The most musical town in the world is said to be Desterd, in Brazil. To a population of 15,000 there are 300 pianos and 7 choral societies. Three small suburbs have two musical societies each.
A Stradivarius violin, owned by Franz Ries, composer and music publisher, was lately sold for $10,000. It will be used by Stanislaus Barcewicz. It has a powerful tone and great carrying power.
According to a German musical calendar, Beethoven, Wagner, and Liszt are most popular in German concert halls, followed by Brahms, Mozart, Mendelssohn, and Schumann. Tschaikowsky is the most popular of Russian composers.
The municipal council of Nuremburg has restored the church of St. Catherine, in which Wagner laid the opening scene of "Die Meistersinger," with a view of converting the building into a museum. A monument to Hans Sachs is to be placed in it.
Rev. H. R. Haweis, of London, England, a well-known writer on music, and author of "Music and Morals," "My Musical Life," and "Old Violins," died January 29th. He was born April 3, 1838, and as a young man was highly esteemed as an amateur violinist.
The next meeting of the Indiana State Music Teachers' Association will be held in Terre Haute, in June. Mr. J. S. Bergen, of Lafayette, is president, A fine program is being arranged to include twelve concerts, recitals, and meetings for discussions on topics connected with musical work.
Dr. E. J. Hopkins, organist and choirmaster of the Temple Church, London, during the 50 years from 1848 to 1898, died February 12th, aged 82. Dr. Hopkins was one of the authors of the great book on "The Organ," by Rimbault and Hopkins. He is also known by a number of compositions for the organ and the choir.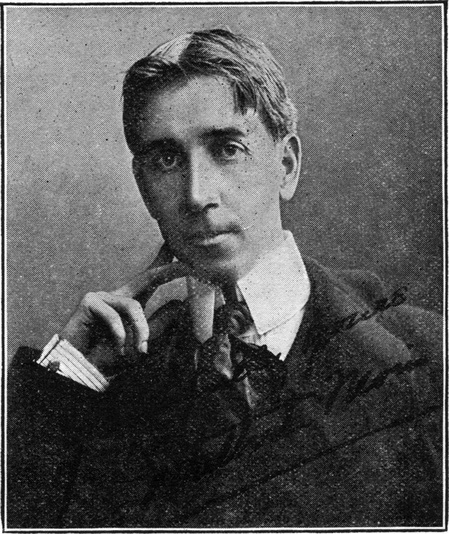 Ethelbert Nevin, one of the best-known and most popular of American composers, died at New Haven, Conn., February 17th. He had but recently been associated with Prof. H. W. Parker in the musical work of Yale University.
Mr. Nevin was born in 1862 at Edgeworth, Pa., near Pittsburgh, of cultured parents, and early showed signs of a love for music. At the age of four he was often found at the piano thrumming tunes. It was not until 1884 that he began to take music seriously, when he commenced his studies with Karl Klindworth, with the intention of becoming a concert pianist. His teacher, however, persuaded him to give the major part of his attention to composition.
His most popular piano-composition, "Narcissus," was written in 1890. Several of his songs, notably, "The Rosary" and "Little Boy Blue," are also very popular. Other sets of pieces are "A Day in Venice" and "May in Tuscany."
Mr. Nevin was an excellent pianist, excelling in interpretation rather than in bravura, and was especially delightful in recitals of his own compositions. Although not a great composer, his music has an appealing quality that makes it effective and intelligible to the masses.
The French term for an eighth note is croche (crooked, or bent). The explanation is that the old name for the half-minim (quarter), when it was represented by an open note with a tail was crocheta, and when the black notes became general the English retained the name (crotchet) for the value (quarter) and the French for the figure (same as the eighth note).
A European tour of great value to those who are interested in music and art has been arranged for this summer by the Bureau of University Travel, of Ithaca, N. Y. Mr. Edward Dickinson, Professor of Musical History in Oberlin Conservatory of Music, is one of the directors of the tour, and will give daily talks on the places of interest in connection with music that may be visited.
An English exchange mentions an engraving in a recent issue of a magazine which represented a young girl playing an organ. The keyboard apparently consisted of white keys only, and the keys are twice the correct size; so that both hands present the curious sight of two fingers on the same key. When will artists learn to make pictures of musical instruments and players by drawing from life?
The ninth annual meeting of the Kansas Musical Jubilee will be held at Hutchinson, May 28th to 31st. There will be twenty-two contests for prizes, ranging from $10 to $200. All contestants must be bona fide residents of the State, except in one class. The judges will be Mr. E. R. Kroeger, of St. Louis, Mo., and Professor Fellows, of New York, All inquiries should be addressed to Mr. B. S. Hoagland, secretary.
Boston has a unique institution, a veritable boon to music-students. It is the Ruth Burrage Library of Orchestral Scores, and was named in memory of a pupil of Mr. B. J. Lang, who left money for the purpose. By means of concerts Mr. Lang has added to the original endowment, and the library now contains some five hundred volumes. The use of the library is free to all music-teachers and students who apply for permission.
The Musical Times, of London, in telling what England did not have 100 years ago, enumerates: No Bach's forty-eight preludes and fugues; no Beethoven symphonies; no compositions by Mendelssohn, Chopin, Schumann, Brahms, or Wagner; no Philharmonic or other orchestral society; no great schools of music; no "Grove's Dictionary"; no tonic sol-fa; no organ, pianoforte, or vocal recitals; no female alto chorus singers; no surpliced choirs; no four-manual organs; no cheap music; no musical journals.
Queen Victoria, who died in January, was a lifelong patron of music, and in her girlhood days was a fair piano-player and a pleasing singer. Her husband, Prince Albert, was a serious student of music, and a composer of merit. Other members of the royal family of England have been warmly interested in music and excellent performers on the piano, violin, and other instruments. All the leading artists who have visited London were heard by the late Queen, and many of them treasure valuable tokens of her regard.
A committee—with Prof. John Fiske, Arthur Foote, and Horatio A. Lamb at the head—is trying to raise a fund of $10,000 for the musical department of Harvard University. This department has been growing, and now has over 100 students. Very few of the American Universities have a professorship of music, endowed and supported as are the other departments. We are still looking for wealthy art-patrons to show their appreciation for the opportunity of doing a great good in our institutions for higher learning.
By the death of Mr. Benjamin E. Woolf, in Boston, February 7th, musical interests have suffered a great loss. He was born in London, February 16, 1836. His father, a well-grounded musician, came to the United States when the boy was three years old; so that his training was received in this country. After a varied experience as orchestral musician and playwright, he became dramatic and music-critic for several Boston papers, in which line of work he ranked among the leaders in this country. He had considerable skill as a composer.